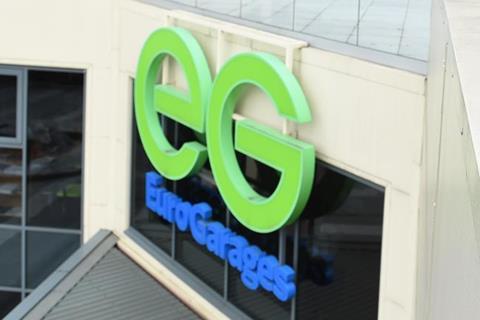 EG Group has reported record sales for its UK and Ireland foodservice operations in an update on trading during the first quarter of 2021.
The group reported that EBITDA (earnings before interest, taxes, depreciation, and amortisation) for the first quarter (Q1) was up 5.8%, on the same period a year ago, and was 2.5% higher on a like-for-like basis, despite continued lockdown restrictions across the group's operating regions.
It said there was "significant strength" in its foodservice operations, with gross profit growing by 141% year-on-year and 56% on a like-for-like basis, with increased customer demand for "to-go" and "delivery".
UK and Ireland foodservice operations, accounted for approximately 7% of group gross profit, and had record-breaking trading levels during Q1 with like-for-like growth of 53%.
It also reported that strong fuel margins have continued to largely offset the decrease in volumes across its markets, with gross profit from fuel down 5.3% from $438m the previous year to $415m.
Looking ahead the group said it intended to roll-out new Leon Restaurant sites across its portfolio following its takeover over of the fresh fast food restaurant chain, and it would be distributing Leon's FMCG products across the group's convenience retail estate.
The group also expects its takeover of Asda's forecourt business to complete in the second half of 2021, subject to the Competition and Mergers Authority accepting its offer to sell 27 Euro Garages sites to remedy competition concerns.
Zuber and Mohsin Issa, co-founders and co-CEOs of EG Group, commented: "We are pleased to report a resilient performance in Q1 2021, which is testament to the ongoing dedication of our colleagues around the world, and underscores the benefits of our scale and diversified business model.
"At the same time, the group has continued to take significant and proactive steps forward in its longer-term development. This includes the recently announced acquisition of Leon Restaurants, along with the previously announced Asda Forecourts and OMV Germany acquisitions.
"These exciting transactions will further strengthen EG's growth prospects in both fuel and non-fuel operations. Together they highlight the increasing breadth and scale of our portfolio, and the continued growth of our foodservice operations, which are a key element of the group's growth strategy."
"Looking ahead, assuming the continued easing of global Covid restrictions, we expect to see more positive trading conditions as we continue to provide an essential service to millions of customers in communities globally.
"Additionally, the continued strengthening of our board and leadership functions demonstrates the group's commitment to implementing best practice in corporate governance and the importance we attribute to ESG (environmental, social, and corporate governance), while helping us to deliver on the significant growth opportunities that lie ahead."