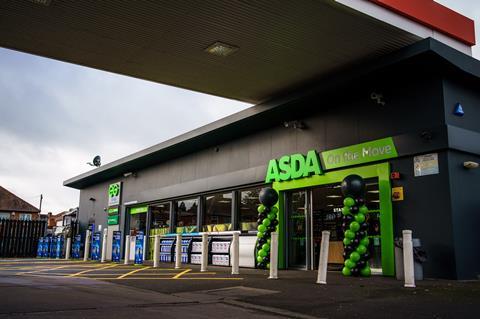 EG Group is now aiming to demolish at least seven of its petrol filling stations to make way for Asda convenience stores or foodservice developments after it applied for permission for a scheme in Bolton.
The company wants to demolish its filling station and Spar store at Long Causeway, Farnworth, and replace it with a 280sq m standalone Asda on the Move.
Already this year EG Group has applied for planning permission to demolish two filling station sites in Sunderland, two in Glasgow and ones in Liverpool and Poole, Dorset, replacing them all with Asda on the Move stores except in the case of Barnes Filling Station and Spar store in Sunderland, which it wants to replace with a restaurant with drive-thru facilities.
Planning permission has been granted for the Asda developments in Dorset and Sunderland, but the restaurant scheme was refused because of its proximity to a school.
As with the other proposals, a planning statement supporting the Bolton application says the existing PFS is underperforming.
It continues: "Positive alternative uses have been sought to stop long-term vacancy.
"The use of the land as a convenience store would result in a continuation of a retail use at the site, enabling job retention and creation and an increased level of choice and value for customers who will overwhelmingly be drawn from the immediate locality.
"The proposed store is small in scale and not large enough to give rise to impact concerns or impact on existing shopping patterns."
EG Group and Asda are separate companies, but EG Group's owners bought Asda late last year. They have since been working closely together on plans to roll out Asda on the Move stores, with more than 50 completed, but so far they have been on sites that have continued to trade as petrol filling stations.