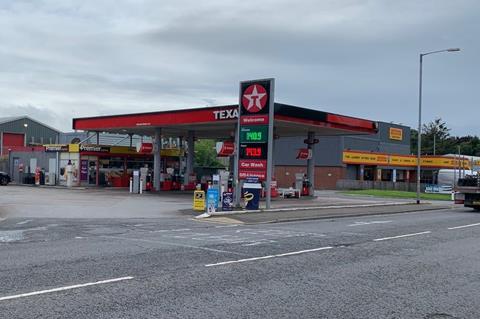 A Texaco-branded petrol station in Taunton has been sold to an expanding forecourt operator after the owner decided to retire.
William Trott of WT Estates announced the completion of the sale of Wellington Road Service Station in Taunton, Somerset.
He said the site, comprising a Texaco-branded petrol forecourt and Premier convenience store, was sold off an asking price of £2,000,000 through a targeted off-market campaign which involved all major and local independents across the country.
The successful offer was from Essex-based PBFS, a growing forecourt operator which is looking to continue the growth of its business across the south west of England having already acquired another forecourt earlier this year.
Elaine Gerry, who has owned the site for 20 years and is now retiring, said: "I want to say thank you to all the staff, customers and suppliers over the years of Wellington Road Service Station. This was a tough decision to take but the right one for us and the business. It was a sensitive deal which took time to overcome, however having the support from WT Estates and Clarke Wilmott made the deal as smooth as it could have been. I wish all the best to PBFS in the future and the continuing success of their investment."
Daniel and Liam Panormo of PBFS commented: "We are delighted to have acquired Wellington Road Service Station. Once again, WT Estates provided invaluable support and insight to enable us to complete the transaction in line with Elaine's requirements. Thank you to Elaine for working with us and the team at PBFS wish you the very best in your retirement."
William Trott of WT Estates said: "Even with uncertainty in the current economic climate, there is a strong demand for quality assets like Wellington Road Service Station across the South West and south of England."