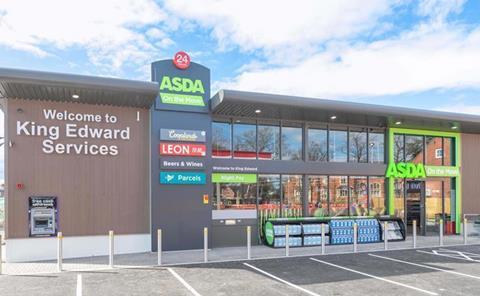 Cooplands Bakery has opened its first shop at a petrol filling station, at EG Group's new King Edward Services at Retford, Nottinghamshire.
The move comes a little over six months after the acquisition of company by EG Group, and the outlet is alongside an Asda on the move and KFC on the site.
As well as a new look and feel for the brand, there is a strong focus on food to go for breakfast, lunch, snack and tea-time in the new outlet, and a new high-quality coffee offer is among new product additions.
Cooplands CEO Belinda Youngs said: "We are excited to be opening our first Cooplands petrol forecourt shop and will certainly be taking all these learnings and new products for customers across the rest of our shop estate. We look forward to welcoming new customers as they fuel up on the move."
Last week EG Group unveiled a new growth strategy aiming to add 22,700 jobs across the UK by the end of 2026 and said it would be looking to roll out its Cooplands and Leon brands on its forecourts.
It said it aimed to open 30 Cooplands outlets a year through to the end of 2026, including cafés inside new to industry (NTI) sites and convenience stores on EG forecourt sites.
The group also intends to roll out at least 50 Leon restaurants a year through to the end of 2026, primarily in the UK, alongside 10 further openings in the Netherlands, ahead of a wider European expansion.
It also plans to create a large number of new jobs by accelerating openings for its existing third-party brand partners, notably Starbucks and KFC, including drive-thrus on the group's UK forecourts and on Asda carparks ‒ with these foodservice outlets operated by EG and its colleagues.