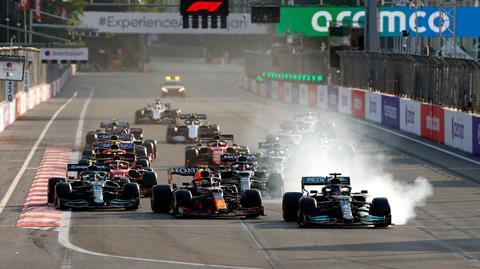 Racing cars burning hydrogen rather than petrol are being considered as an option by Formula 1, according to its managing director for motorsports Ross Brawn.
In an interview with the BBC about the future of the sport, and how it intended to cut emissions, he discounted all-electric cars, saying they would need a battery weighing six to seven tonnes in order to complete a 90-minute race, and the absence of engine noise would kill the exciting atmosphere of a race
He added: "Maybe hydrogen is the route that Formula 1 can have where we keep the noise, we keep the emotion but we move into a different solution.
"We have a one-and-a-half-hour race, we have 1,000 horsepower cars, we are the pinnacle of motorsport. You can't get that bang without fossil fuels."
British driver Lando Norris was also dismissive about introducing fully electric cars to Formula 1 saying they would take much of the atmosphere away from the sport.
"Something I love about Formula 1 and the race cars we drive is the sound and feeling you get from them. That's what makes it so cool and special and why the fans love it."
Zak Brown, chief executive of Norris' McLaren team, said there was a lot of interest in the potential of hydrogen among Formula 1 teams.
"The challenge that we have is to make sure it is safe and can produce the amount of power that's required to be able to do the lap times that we do, and hydrogen is very much on the table."