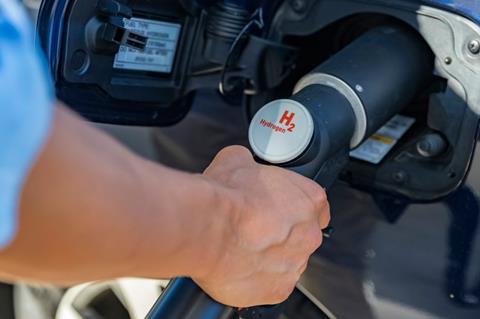 Government funding of £60m has been awarded to 28 projects across the UK dedicated to developing the use of hydrogen across the UK.
The funding has been awarded through the Low Carbon Hydrogen Supply 2 (HySupply 2) competition, and successful applicants include Cadent Gas in the West Midlands, which will receive £296,174 for feasibility work focusing on how to purify hydrogen that has been through the gas grid to make it suitable for use in vehicles such as lorries.
One of the largest awards is of more than £9.2m to ITM power build a next generation 5MW electrolyser stack, an industrial tool which separates hydrogen from oxygen in a vat of water using electricity. Building on their findings from the first Hydrogen Supply programme, ITM is seeking to bring the lowest-cost green hydrogen solution to the market.
Business and Energy Secretary Kwasi Kwarteng said: "The British Energy Security Strategy made clear that we are backing hydrogen not just as a viable source of clean, affordable homegrown energy but as an emerging industry of the future in which the UK can lead the world.
"This funding will accelerate the development of this exciting new industry, helping position us as a hydrogen superpower on the global stage."
ITM Power CEO Graham Cooley, CEO, commented: "The UK government has put green hydrogen at the centre of its plans to achieve its legislated net zero targets. This was underlined by the recent doubling of green hydrogen to 5GW in the Energy Strategy published last month.
"Awards under competitions like this will ensure that the UK remains a world leader in energy transition technology and manufacture, creating jobs, new supply chains and valuable high-tech exports."
Greg Hands, energy minister at BEIS, added: "The UK is truly leading the world in hydrogen innovation thanks to the exciting efforts of companies like ITM Power.
"The government support which they have received today will help to boost the development of hydrogen as the clean, affordable, homegrown superfuel of the future."