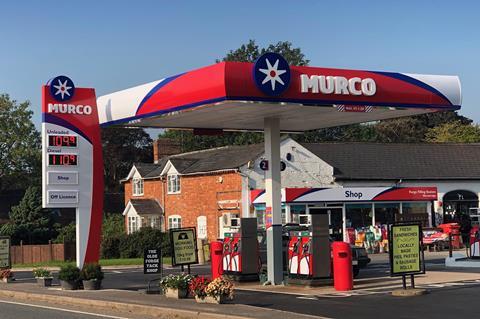 Following a chance meeting with Murco at the April 2019 Forecourt Show at the NEC, Karl Hawkins of the Forge Filling Station in Wormbridge, Hereford, is now seeing a 20% increase in shop and fuel sales from his village forecourt.
Negotiations with Simon Parfitt, Murco's regional sales manager, continued for some 16 months and a fuel supply agreement was finally signed in August 2020.
Commenting on his new deal, Karl Hawkins said: "It may appear that discussions have taken some time but throughout all of our deliberations Murco has been so helpful to produce a deal that really suited us as a business.
"We were buying fuel on the spot market before this, but after considerable investment in maximising the strength of the Murco brand on our site, customer reaction and sales in fuel and produce from our convenience store has been great. We are proud of our position in our village and our new look emphasises this."
Karl continued: "I would also like to thank Simon for helping to project manage our site refurbishment. His knowledge of our industry and his experience from other forecourt developments has saved us a considerable sum of money on the whole project."
Simon Parfitt commented: "I am delighted that Karl has come on board with Murco and that I was able to help him with his refurbishment. Changing your fuel supplier is an important decision that often takes a great deal of thought and time.
"My job is to work closely with dealers, answer all of their questions and ensure that they are fully aware of the many benefits of switching to Murco."