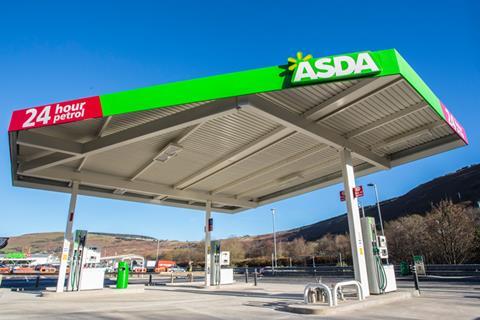 The owners of EG Group and Asda could complete a merger of the two businesses as early as today, according to a report by Sky News.
Both companies are owned by Mohsin and Zuber Issa and the private equity firm TDR Capital and there have been reports that they have been working on a merger, which would create a £10bn business, for several months.
Merging the two firms would create a business with 600 supermarkets, 700 petrol forecourts and 100 convenience stores. Annual sales of the group would be around £30bn.
No significant redundancies would be expected as a result of a merger with Asda expected to retain its Leeds headquarters and EG its Blackburn base.
However, last month Bloomberg said a merger would generate more than £100m of synergies between the two firms.
Asda is currently involved in talks with the Competition and Markets Authority (CMA) over concerns that its takeover of the Co-op's 132 forecourts could reduce competition in some local areas, and it has agreed to sell off 13 of the sites.
However, it is thought the CMA is less likely to get involved in the merger because it already considers the two businesses as one because of their shared ownership. The pair also share the same chair in former M&S boss Lord Rose.
The deal by Mohsin and Zuber Issa and TDR to acquire Asda was investigated by the CMA and EG Group was required to sell off 27 sites to allay concerns that competition could be affected in the forecourt sector in local markets.
There was also a subsequent plan for EG Group to acquire Asda's 320 petrol filling stations, car washes and ancillary land for £750m, but the deal was dropped in October 2021.