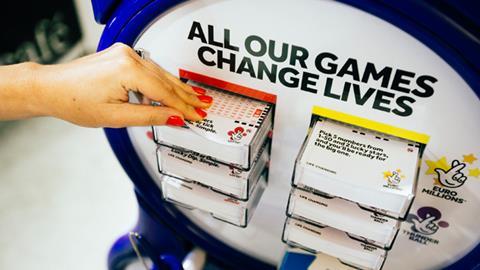 An announcement that from next October National Lottery products can only be sold to customers aged 18 or over, has been welcomed by the Association of Convenience Stores (ACS).
James Lowman, chief executive of the ACS, said: "In our response to the government's consultation on the minimum age for buying National Lottery products, we urged consistency between scratchcards and online games so that retailers would have one clear policy on which to operate and train their colleagues on. We are pleased the government has listened and implemented a single age restriction of 18 for all National Lottery products."
The decision comes after a 2019 consultation on the minimum age for purchasing National Lottery products. In its response to that consultation, ACS noted that retailers had differing views on whether the minimum age should be 16 or 18, but that retailers felt strongly that there should be a consistent purchasing age for all National Lottery products. ACS committed to supporting and helping to implement whatever decision the government arrived at.
Lowman continued: "Consistent with our position before and during the government's consultation process, we are now fully committed to helping retailers to implement this policy over the next ten months. We will alter our industry standard assured advice to reflect this change, and work with our members and with the National Lottery operator Camelot to ensure that retailers are aware of and equipped to sell National Lottery products to over 18s only."