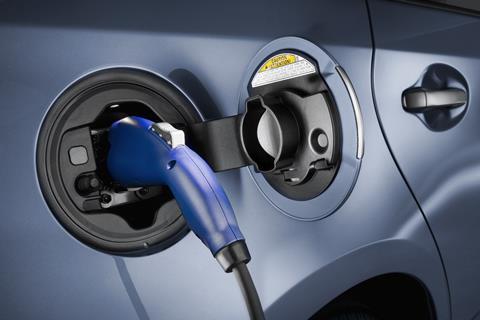 More Britons are getting back into the driving seat following the pandemic, according to new annual Motorparc data from the Society of Motor Manufacturers and Traders (SMMT), with the number of cars in use on UK roads in 2022 rising by 124,393 units to a total of 35,148,045.
This has returned the number of cars on the road to levels last seen in 2019, while the overall number of vehicles has risen to a record 40,723,974 units.
The figures for trucks, 615,570, and vans, 4,887,593, are also up 1.9% and 1.7% respectively. Britain's HGV parc is now at record levels, while vans make up almost one in eight vehicles in use, the largest proportion ever recorded.
Petrol is the main fuel for cars with 58.6% of the total, followed by diesel with 35.8% and hybrid electric vehicles at 2.7%. The number of cars with a plug has more than doubled to 1,089,241, with battery electric vehicles accounting for 1.9% of the car parc and plug-in hybrids at 1.2%.
Ownership of electric commercial vehicles has also risen, with vans up 67.3% and buses and coaches increasing by 34.9%.
The number of zero-emission trucks has almost trebled since last year – although they still account for fewer than one in 600 in use.
However, public chargepoint rollout continues to lag behind EV uptake, with one standard public charger for every 36 plug-in cars on the road, down from 31 in 2021, and there are no dedicated HGV charging points on the UK's strategic road network at all.
SMMT chief executive Mike Hawes said: "After two tough years, Britain is on the road to recovery with the first growth in car ownership since the pandemic – while vans and trucks also continue to deliver for business and society in ever greater numbers. Better still, we are driving Britain towards a net zero future with more than a million zero-emission vehicles now on the road and cutting carbon. With exciting new technologies and models fuelling our appetite to get back behind the wheel, now is the time to commit to greater investment in infrastructure and incentives, to speed up a switch to carbon-free mobility that is accessible to all.