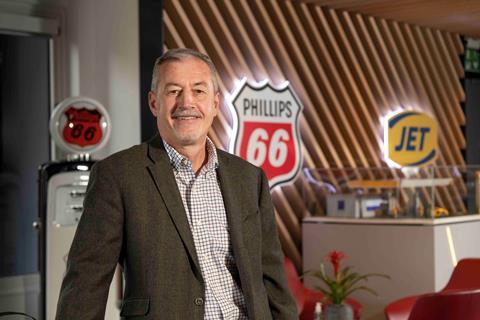 Phillips 66 has appointed a new managing director, UK marketing. Rupert Turner takes over the role with immediate effect from current incumbent Renee Semiz, who is returning to the US to take up a new position.
However, Semiz will stay in the UK until early October to ensure a smooth and seamless handover. She came to the UK as managing director during the pandemic in January 2021, having joined ConocoPhillips (as it was then) in 2005 as a process engineer, in line with her engineering background.
Turner is originally from the UK, and has been working out of the Houston office as part of the US marketing team, having joined the company in 1989.
"Rupert is an experienced marketer and I know that I am passing the baton to safe and experienced hands" said Semiz, who will become manager, Base Oils in the Global Lubricants organisation, back in the US.
"I have had the privilege to lead an exceptional team in London and I am proud of the work we have achieved together and the challenges we have overcome."
She said Turner joins at an exciting and progressive time for Phillips 66 and the Jet brand with an ever-increasing focus on emerging energies and a continuation of the lauded customer-first approach.
"What a time to be returning to London and joining the UK marketing team!" said Turner. "The work around emerging energies is exceptional and there is a tangible buzz around the Jet brand which goes from strength to strength. I can't wait to get started and am looking forward to meeting our customers throughout the UK."