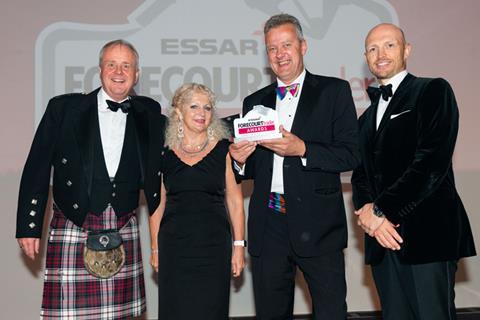 We are seeking your vote for Forecourt Trader of the Year's Special Recognition award, which is run in conjunction with principal sponsor, Booker Retail Partners, and is voted for by the readers of Forecourt Trader.
The category aims to highlight the person/people who are setting standards, blazing a trail, displaying ingenuity, success in adversity, or are in some way worthy of recognition for their achievements in the forecourt retailing sector.
Past winners include Patrick Sewell, Ken Kay, David Penny and last year's winner, David Charman.
This year there are six candidates to choose from:
Jonathan and Nick Fraser, directors, Frasers Retail
Jonathan and Nick Fraser are the third generation of Frasers to manage Frasers Retail, which was founded in 1954.
Since Jonathan and Nick took the reins of this 66-year-old family business they have forged ahead with major refurbishments and rebuilds at three of their five sites. At each of their sites they are constantly innovating and looking to take the business to the next level. Their focus and drive has transformed the business to 'convenience stores with pumps' rather than just forecourts with a shop attached.
As a locally owned business they are committed to creating a healthy local economy by supporting small local producers. The stores stock over 200 local products, many of which are award-winning.
This is a true family business with family members very much involved in the day-to-day running of the sites, and their passion for customer service runs through the stores. Nick and Jonathan recognise that their teams are the lifeblood of the business, so retention is key. There are comprehensive training courses for store managers and online training for every staff member. Fraser's stores have team members with over 30 years' service – a fitting endorsement of their approach.
This retailer has built up a fine reputation locally; and the group achieves impressive sales growth when relaunching stores, with one store delivering up to 300% growth at launch.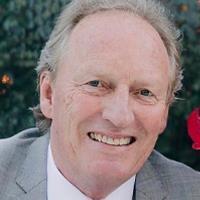 Clive Gardner, chairman, Gardner Garages
With 50 years in forecourt retailing, Clive is one of the best known and most respected dealer/retailers in the industry. He has petrol running through his veins and is still going strong in the business, and again expanding his network of sites
Since the age of 16, when Clive attended his first residential Esso Management training course, there has been no looking back.
He has worked with all the major suppliers over the years, BP, Esso, Shell, Texaco, Ultramar, Elf, National, Regent.
The Esso Tiger in your tank campaign, World Cup coin collections and Green Shield Stamps are some of Clive's earliest marketing memories as well as serving Esso Extra 5* petrol at 3s/8d per gallon, that is about 4p a litre in new money.
The family also operated a Ford and Datsun dealership in the '70s and '80s but Clive decided to focus on fuel retailing and moved away to branch out on his own.
His sites have won many awards over the years for customer service and retailing targets.
His eldest daughter, Emma, joined the business over 20 years ago, and has been group managing director working alongside Clive to continuously strive to deliver the best customer experience from their forecourts.
Ashton, his youngest son, joined three years ago and has helped Clive develop a strong management team that know how to get the best out of every retail trading environment and opportunity.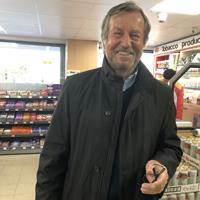 Peter Hockenhull, chairman, Hockenhull Garages
Peter's first involvement in the forecourt sector was in the 1960s as a representative for Shell Mex BP, and his job was to convince retailers to go solus – ie just Shell, BP or National Benzol – as forecourts then had a multitude of brands on one island which was impractical.
He was promoted to area sales development adviser then regional sales development advisor. Then BP decided that they wanted to experiment and see if direct management would work. Peter was asked and after a lot of resistance he agreed to give it a shot, the condition from BP being that he would have to relocate to Leicester and form a subsidiary company called Saints Service Stations.
Having proved that it worked alongside other experiments in the UK they decided to go countrywide, merging all of the subsidiaries into one. BP then asked him to take up a new role but this time relocating to Leeds. With a young family of four by this time he refused and resigned to go into business by himself.
Along the way he diversified into different industries notably taking ownership of Admiral Sportswear and running as vice chairman of Leicester City Football Club. After selling 10 sites to Euro Garages in 2006 the company contracted and Peter enjoyed semi-retirement. But after some time away and with young blood entering into the company this reinvigorated him to come back into the fire and build a cluster of sites which would be based on quality not quantity – the latest of which is The Stage in Wigston, Leicester.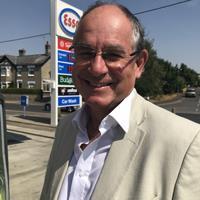 Andrew Lawrence, managing director, Lawrences Garages (London)
Andrew Lawrence started as a forecourt attendant with City Petroleum in 1975 and spent a year with them, being involved in many projects and managerial positions. His responsibilities included working on the demerger of Shell Mex BP.
He joined the family business in 1976 and has spent his time developing shops, and on the licensee and owned sites which was a new and innovative concept at that time in the industry.
He became a director in the 1980s and finally managing director in 1990, as his father took a back seat. He has been actively involved in the PRA since that time, becoming a member of the executive committee in 2001. In addition, he also joined the PRA Technical Committee 11 years ago and has been involved in supporting the very important work this committee has been doing over many years.
In 2018 the company opened its biggest new development – a £1.25m redevelopment of its site at Harleston in Norfolk, featuring a modern spacious forecourt and an 1,800sq ft Budgens store.
After nearly 45 years in the business he is gradually relinquishing some of his responsibilities onto his son Ben (fifth generation) and his brother Simon.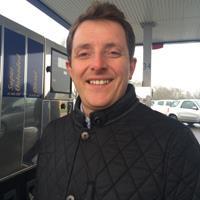 Joe Richardson, managing director, Jos Richardson & Son
Joe joined Jos Richardson & Son 15 years ago and has taken the family business in a different direction. He has developed a business turning over £15m in 2004 into one turning over £50m-plus.
His sister Jane speaks very highly of him: "He has thrown himself into the forecourt retailing world and his knowledge of the business and attention to detail is second to none – it is his passion. He is prepared to try new things and is always thinking about the next innovation or offering to improve the sites.
"I think Joe deserves the award this year as he has realised an ambition to add more sites to the company's portfolio which he has been working hard on for a number of years and it has really come to fruition: the acquisition of Middleton in Pickering and the re-development; the acquisition of Snaith and the Leeds Skelton Lake Service Station which opened in March 2020 at the height of the Covid pandemic so that was and still is a huge challenge for Joseph and the company.
"The approach from MSA and Valero to run this site is a real feather in his cap as it was based on how well the JRS sites are run, the high standards and attention to detail. It has been a challenging time as it is a new venture and new way of working for the company but he has preserved and made it work. All this following the re-development of Glews which is the crowning glory – the truck stop has been a phenomenal success and was the result of long-term vision, patience and planning."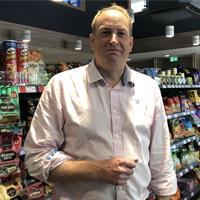 John Ryeland, director, Hammond Group
John Ryeland is a man in tune with ever-changing consumer demand, constantly evaluating George Hammond's seven-strong forecourt chain in a bid to future-proof the business. Whether it's the latest tech, an innovative new food-to-go offer or even a switch of fascia, John is fearless in adopting new ideas to benefit the business.
George Hammond plc has a long history and has been at the forefront of shipping activities in the English Channel and the North Sea since the company was established in 1767. The move to petrol retailing didn't happen until 1972 – and even then it happened by chance – when John's father David Ryeland, stopped to fill up his car with petrol at a garage, only to be asked if he wanted to buy it as it was in the hands of receivers.
John has taken the retail business forward investing in new developments such as Dover South in 2009, then Queenborough Services in 2012 and the knockdown rebuild of Three Elm in 2019. His aim is to establish 'welcoming and convenient fuel facilities' as well as a full convenience offer in a format that delivers on ease-of-shop and price.
The latest bold move for George Hammond's sites was to switch the stores from Spar to Co-op Welcome. John says Welcome suits his store's larger convenience formats and gives shoppers access to the well-regarded Co-op brand.