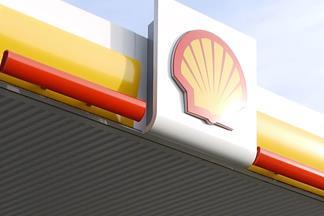 Shell has signed an agreement to buy 100% of ubitricity, a leading European provider of on-street charging for electric vehicles.
The deal is expected to be completed later this year, subject to regulatory clearance. Once the deal is completed, ubitricity is expected to become a wholly-owned subsidiary of Shell.
Founded in Berlin, Germany, ubitricity operates in a number of European countries, and is described as the largest public EV charging network in the UK with over 2,700 charge points (currently over 13% market share). The company has also established emerging public charging positions in Germany and France and has installed over 1,500 private charge points for fleet customers within Europe.
Ubitricity works with local authorities to integrate EV charging into existing street infrastructure such as lamp posts and bollards. The result is EV charging that is affordable, accessible and convenient for anyone who wants to charge their EV while it is parked on the street. This solution is particularly useful for people who lack a private driveway but want to charge their EV overnight.
This acquisition marks Shell's expansion into the fast-growing on-street EV charging market and will provide critical competencies, helping Shell to scale its overall EV charging offer. This already includes over 1,000 ultra-fast and fast-charging points at approximately 430 Shell retail sites plus worldwide access to over 185,000 third party EV charging points at a range of public locations including forecourts, motorway service stations, and destinations.
István Kapitány, executive vice president of Shell Global Mobility, said: "Working with local authorities, we want to support the growing number of Shell customers who want to switch to an EV by making it as convenient as possible for them. On-street options such as the lamp post charging offered by ubitricity will be key for those who live and work in cities or have limited access to off-street parking. Whether at home, at work or on-the-go, we want to provide our customers with accessible and affordable EV charging options so they can charge up no matter where they are."
Lex Hartman, ubitricity's CEO, said: "What excites so many people about ubitricity is that our integration of EV charge points into existing on-street infrastructure makes EV charging easy and accessible for everyone who needs it, where they need it. Particularly in larger cities where there is limited access to off-street parking, this is the solution many people have been waiting for to allow them to transition to EV ownership. Combining this piece of the puzzle with Shell's existing range of EV charging solutions gives EV drivers access to a full range of charging options, making Shell and ubitricity a perfect match."
This is the latest move from Shell as it expands its low-carbon transport options for customers, helping them to reduce their carbon footprint. Shell's own ambition is to become a net-zero emissions energy business by 2050, or sooner, in step with society.
Last November Zap-Map revealed that ubitricity leads the list of UK's public charging networks with 2,554 charge points and a 12,5% market share.
Oliver Shaw, CEO at fuel and convenience retail analytics specialist, Kalibrate, said:"Shell's investment in Ubitricity, the UK's biggest EV charging network, is a significant step for the market. However, the challenge remains making charging points universally accessible. Building an EV charging network doesn't happen overnight; it will require a significant investment to make it possible and, more importantly, a deep understanding of where these charging points need to be placed to make EV ownership more appealing to all of society.
"Once an optimised and operational EV network is in place, forecourts will need to introduce supplementary services, like somewhere where consumers can check emails or social media, or have a quick meal or coffee. There is no denying that EVs need to make up a significant part of our roads in the future, but only by filling the time spent waiting for a EV car to recharge will we see long-term success; the UK's first electric forecourt goes some way to plugging this issue, as it provides drivers with somewhere to charge their car and access quality services and food.
"Fuel retailers, petrol forecourts and global oil giants are now consolidating their services. Asda and the Issa brothers have bet their whole business model on fuel and convenience in one place, while in the US 7-Eleven's purchase of Speedway, is yet another indication of the future where services are consolidated under one roof. Developments like this show us that the future of automotive and EVs is bright, but we have a long way to go yet before they are a viable option for all."