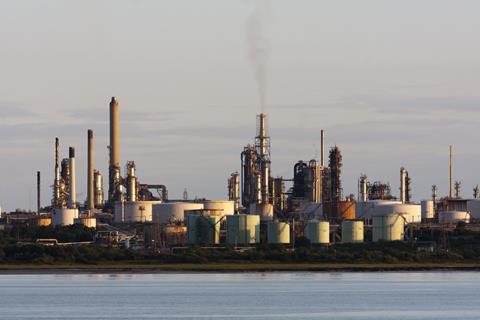 Strikes at the Exxon Fawley oil refinery near Southampton have ended after a pay deal was secured for around 100 workers.
The workers, employed by Trant Engineering Limited, Veolia Services and Altrad Services, began strike action in April over a 2.5% pay offer. The members of the Unite union rejected this as a pay cut at a time when real inflation (RPI) was running at 9%.
Following strike action, the workers accepted an offer to raise hourly rates and overtime premiums that will see annual wages increase by 9.2%. A new working group on sick pay has also been set up.
Unite general secretary Sharon Graham said: "Congratulations to Unite's members at Fawley. The members stood strong during this dispute – their solidarity secured them this improved pay deal."
Fawley is the UK's largest refinery, supplying a sixth of petrol stations and all airports. Unite's Veolia members carry out safety critical work such as the removal of sewage and hydrocarbons and emergency works. Other members are involved in providing aircraft fuel to airports as well as petrol and diesel for garage forecourts.