New research reveals added business potential for motorway services, as UK motorists seek better catering, as well as fitness and wellbeing services to improve travel for 'staycations', which have grown in popularity following the easing of Covid restrictions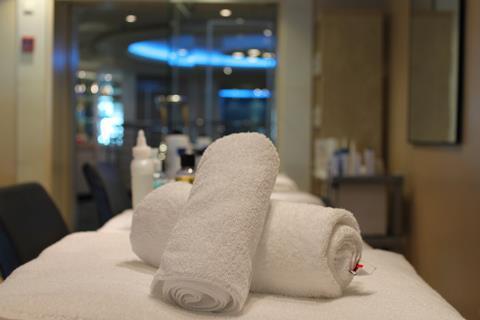 More people are likely to choose driving over rail or coach for travelling to UK holiday destinations, and have ideas about improving motorway services, a survey by automotive specialists JCT600 has revealed.
Research into the opinions of more than 1,000 British car-owners showed that motorists viewed ideal motorway services experiences to be aligned with broader social and environmental concerns about health and wellbeing, sustainability, and green energy. Respondents were looking for something experiential from motorway services, that would offer added value to long-distance journeys.
Healthier food options
The study showed that 36% of respondents agreed healthier food would make service stations better, and was the most sought-after improvement for both men and women; as well as being a consistent opinion among young adults compared to those who were in middle age. Salad bars which had been regularly available prior to the Covid pandemic were seen to be no longer a feature at motorway services, which JCT600 suggests is an opportunity for independent caterers or catering franchises to meet the need for healthy traditional or plant-based food options.
Increased cleaning
Overall, 29% of car-owners surveyed said more regular cleaning would be an improvement at motorway service areas. Before 2020, 89% of motorists were happy with the cleanliness of service station toilets, but today hygiene standards are more important than ever. The study showed that16-24-year-olds are the least likely age-group to worry about cleanliness, while over-55s are the most likely to consider this important.
Health and wellness activities
The third most popular idea for improving service stations was quiet or relaxation rooms, with one in four people surveyed saying these would make the experience better. 'Sleep pods' were suggested by 17% of respondents, with the same number voting for child-free areas. A further 12% expressed an interest in introducing botanical gardens to support mental wellbeing with 8% wishing to purchase holistic or beauty therapy treatments. The same number think libraries incorporated into relaxation areas would be ideal. Noisy and high- energy activities like bowling and Laser Quest did not appeal to 95% of people.
Electric charging
Nearly one in four (24.16%) of car-owners think that service stations need more electric vehicle charging points. In a 2019 poll, the same percentage said they wanted more charging points in general, a figure JCT600 says is considerably higher than the percentage of people that currently own a pure electric or plug-in hybrid (PHEV) vehicle, suggesting that if charging infrastructure on UK motorways was improved, more motorists would feel confident moving away from petrol and diesel as a source of fuel and purchase electric vehicles to support the environment.
CEO of JCT600, John Tordoff, said: "The Great British service station is something we all love to hate, but the reality is they're a place so many of us use on a regular basis. And with more and more people choosing to staycation in the last couple of years, service station operators have really upped their game when it comes to catering for drivers, giving them more choice and better facilities, such as improved electric car charging infrastructure. As EV choice and single-charge range has increased in the last few years, we've seen demand for electric vehicles rise massively, and we only see that demand rising further as more drivers adopt green motoring."
| Proposed improvement | % who think this would make service stations better |
| --- | --- |
| Healthier food | 36.03% |
| More regular cleaning | 29.06% |
| Quiet / relaxation rooms | 24.51% |
| More electric vehicle charging points | 24.16% |
| Dog-walking parks | 22.87% |
| Sleep pods | 16.94% |
| Kid-free areas | 16.77% |
| Car valet service | 15.48% |
| Botanical gardens | 11.69% |
| Health & fitness facilities (gyms, yoga classes etc.) | 8.43% |
| Hair salons / barbers | 7.91% |
| Holistic and beauty therapies such as massages / nails | 7.82% |
| Libraries | 7.57% |
| Bowling | 5.33% |
| Laser Quest | 3.96% |