The organisers of the fuel industry trade fair UNITI Expo have announced a further postponement of the event meaning it will not take place until Spring 2022.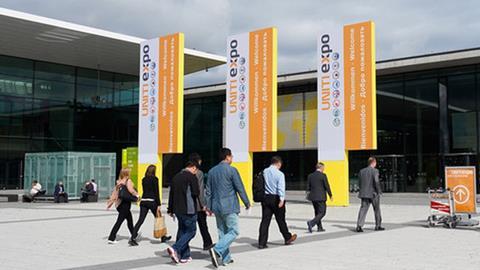 Originally the exhibition was due to take place in Stuttgart, Germany, between May 26-28 this year, but was rescheduled due to the coronavirus crisis to February 9-11, 2021.
Now, with fears that the pandemic may affect events into next year the organisers have announced a new date of May 2022.
Elmar Kühn, managing director of UNITI-Kraftstoff, said: "As we give the health and safety of all participants and the known high quality of the fair in all its components the highest priority, we have decided with a heavy heart to postpone UNITI Expo to May 2022. According to all serious forecasts, the pandemic will be defeated by then and normal economic and social life will be possible again."
A final event date is to be announced before the end of September.
The Committee of the European Manufacturers of Petroleum Measuring and Distributing Equipment (CECOD) released a statement in support of the decision.
CECOD chairman Lise-Lotte Nordholm said: "This is an important outcome for our members who play a key role in this trade fair. The fight against the coronavirus pandemic is ongoing and the industry as a whole has to be prepared to respond swiftly to all eventualities. The decision taken by UNITI to move the exhibition on to 2022 was taken in the best interests of everyone connected with the show and CECOD fully support this initiative."