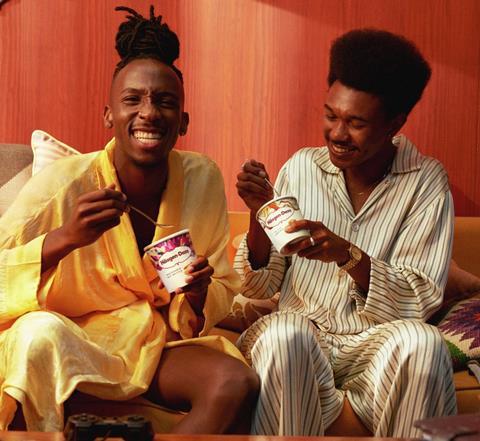 When the sun comes out, ice cream sales typically rise but nowadays there is another sales booster for ice cream, and that is the big night in (BNI).
In years gone by, forecourt stores would have stuck to having an ice cream freezer that was wheeled to the front of the shop in the summer then hidden away for the rest of the year. However, today, canny retailers know that ice cream and particularly indulgent brands such as Ben & Jerry's and Haagen-Dazs are a big part of those BNIs.
According to research commissioned by Haagen-Dazs last autumn, more than a third (37%) of convenience store shoppers were choosing a BNI over going out to save money, with one-in-three saying they already host a BNI at least once a week.
Haagen-Dazs says the BNI is a high-purchase mission, with one-in-two shoppers spending more than £15 per person. It adds that many retailers see increased sales through cross-category promotions that make it easier for the shopper to choose, such as bundles combining dessert offerings with pizza or meal kits. What is more, the ice cream brand's research found that 64% of retailers feel that BNIs contribute to the success of their store.
Sixty per cent of consumers say they would choose ice cream for a movie night at home and 44% would buy a premium brand of ice cream specifically for their BNI. Nearly a quarter of retailers regard tubs of ice cream as an all-year-round 'must stock' and 35% of shoppers say they purchase the same amount of ice-cream for a BNI in the summer as they do in the winter.
Brands such as Haagen-Dazs and Ben & Jerry's rely on regular flavour launches to add excitement to the category. The latest from Haagen-Dazs is a collaboration with pastry chef Pierre Hermé for a new macaron ice cream range.
Available in pint and mini cup formats, there are two flavours: Strawberry & Raspberry and Double Chocolate Ganache, which both feature almond-flavoured crunchy, chewy mini macaron shells in the ice cream.
The launch is backed by a £1m campaign across multiple channels including TV, online video, digital and social.
Jose Alves, head of Häagen-Dazs UK, says: "The UK campaign dials up the magical indulgence of our first global collaboration for 'The Ice Cream of Ice Creams'. The partnership showcases the true craftsmanship of both brands; passionate about innovating and re-interpreting classic favourites and creating extraordinary experiences. Don't Hold Back is what we embody in everything we do, and with this campaign, we are celebrating it with French flair."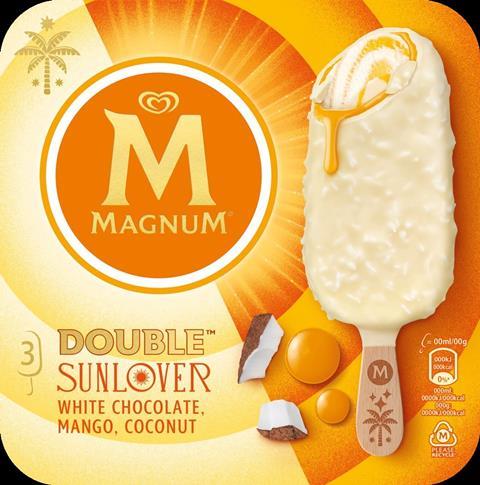 Number one
Another ice cream brand that relies on new flavours to whip up excitement in the ice cream freezer is the number one brand, Magnum (Nielsen data).
For 2023 it doesn't disappoint with the launch of Magnum Double Starchaser and Sunlover as well as new mini and vegan products: Magnum Mini Double Caramel Collection and Magnum Vegan Raspberry Swirl.
Jennifer Dyne, head of ice cream UK and Ireland, Unilever, says: "Insight led innovation is vitally important to the ice cream category, creating a sense of excitement for shoppers and ensuring it remains relevant to evolving consumer trends and flavour profiles.
"Magnum remains the UK's number one ice cream brand because it continues to deliver superior products with high quality ingredients and unique, indulgent flavours."
Kantar research which found that 40% of ice cream is consumed in the daytime while 60% is consumed in the evenings, was the leading insight for the new Magnum Double flavours, with two indulgent varieties which can be consumed on a summer's day or as a decadent evening treat.
Magnum Double Sunlover has coconut ice cream paired with a mango and passionfruit ice cream swirl, encased in white chocolate which contains crispy coconut pieces. Magnum Double Starchaser is double swirled popcorn flavour and caramel ice cream, in a caramel sauce, coated in milk chocolate with crunchy caramelised corn pieces.
Brand owner Unilever is backing the launch with its biggest marketing campaign to date. It kicks off this month and runs throughout the key summer months, with the campaign tagline 'Pleasure is always on'. Both new varieties are available as sticks, minis and tubs.
The new Mini Double Caramel Multipack Collection pairs Gold Caramel Billionaire with the brand's first-ever Caramel Almond product.
Unilever says Magnum Minis had a strong 2022 and has helped to extend the 'ice cream season'. To maximise the Minis opportunity, the product has refreshed packaging for 2023, emphasising the premium credentials of the brand, supporting Minis stand-out on shelf, as well as including a new front-of-pack calorie count.
Dyne says: "More shoppers are prioritising health, so are looking for smaller versions of their favourite treats to control portions and calorie intake. Magnum Minis are perfectly placed to meet these needs as people can indulge without the guilt, and it is why we're investing in the brand and reinvigorating the pack designs."
Unilever says the launch of Magnum Vegan Raspberry Swirl is part of its wider global Future Foods ambition launched with two key objectives: to help people transition towards healthier diets and work towards reducing the environmental impact of the global food chain. The ambition includes an annual global sales target of €1bn from plant-based meat and dairy alternatives.
Dyne comments: "We're continuing to expand our plant-based range to give more consumers the choice to go vegan without compromising the indulgence they want from ice-cream."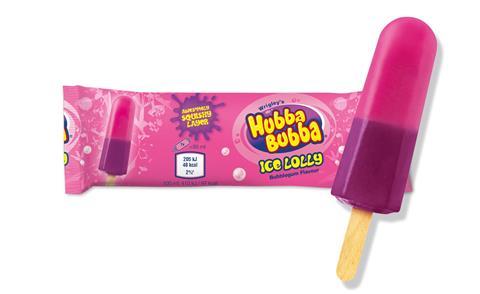 What else is new?
• New Twister Fruit Zingerrr is Wall's first ever sweet and sour ice lolly. Made with real fruit juice, no artificial flavours or colours, and containing just 65kcal per serving, it combines tangy apple, sour lemon and sweet blueberry flavours. It is available in a single and a multipack of four.
• Ferrero is making its way into freezers with the launch of Ferrero Rocher Classic, Ferrero Rocher Dark and Raffaello premium ice cream sticks. Jason Sutherland, UK and Ireland sales director at Ferrero, believes the new products will attract existing Ferrero shoppers to the ice cream aisle as well as recruiting new ones. Rrp is £2 each and the launch is backed by a £2m campaign.
• Mars Chocolate Drinks and Treats has launched the Hubba Bubba Ice Lolly, featuring bubble gum flavoured ice with a 'squishy' layer. It is available as a single and in a multipack.
• Popular countline Twix is now available in an ice cream cone format. It comprises a combination of caramel ice cream with caramel sauce wrapped in a wafer cone and topped with crunchy biscuit pieces. It comes in a four-pack, rrp £3.50.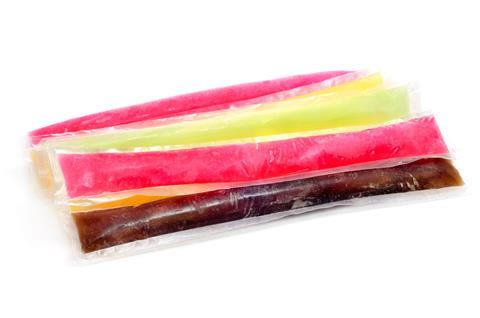 Pole position
You may know them as 'ice pops' or 'ice poles' but apparently they are now called 'freezables' and whatever you call them, World of Sweets is encouraging retailers to stock up now ahead of the summer months.
According to IRI data, the freezables aka ice pops market is growing by 70%, making the products something to seriously consider.
Last year saw the launch of Barratt Ice Duos – in Fruit Salad, Dip Dab, Wham and Refreshers varieties – which World of Sweets says sold really well.
The two-in-one dual flavour ice poles are available to retailers in packs of 14 x 640ml, with an rrp of £1.75 per product. Also available is a single pole format, available in packs of 60 x 105ml with an rrp of 35p.
Another new branded freezable that will soon be available from World of Sweets is the Warheads Extreme Sour Snap Ice available in 45ml packs. It will come in Green Apple, Watermelon, Black Cherry and Blue Raspberry flavours, with an rrp of £1.75.
Chris Smith, partner brand manager at World of Sweets, says: "Freezables are becoming extremely popular and with the Spring and Summer season just around the corner, we're thrilled to be able to offer our customers such an exciting selection with two leading brands in the confectionery category.
"It's important for retailers to keep their customers engaged by offering them something different. That's why the Extreme Sour Snap Ice from American brand Warheads is a must stock."