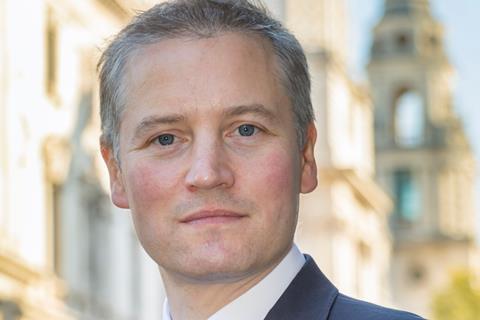 The Association of Convenience Stores (ACS) has reiterated its call for the introduction of a deposit return scheme (DRS) that is well-designed for retailers following publication of a new government consultation.
In the consultation, the government has confirmed that it anticipates the scheme will launch in 2024, although it is seeking views on the timeframes as part of this stage of the process. The consultation presents two main options for the size of containers that will be included in the scope of the DRS regulations, these are:
an 'all-in' system that includes containers up to 3 litres in size;
an 'on-the-go' system that excludes containers over 750ml, as well as containers that are part of multipacks.
Under the current proposals, all retailers would be required to take part in a DRS, either through a reverse vending solution or by accepting returns manually. The materials that are set to be included in the scope of the regulations are:
PET plastic bottles;
glass bottles;
steel and aluminium cans.
ACS chief executive James Lowman said: "The introduction of a deposit return scheme has been talked about for several years, but there remain a host of unanswered questions about how a scheme would work in practice.
"We are committed to making DRS work, and the government can develop the most effective scheme by following our principles on a well-designed scheme, strategically mapping return points and placing no obligations on retailers to take back containers manually. We will continue to work closely with Defra on the detail of these regulations."
In earlier submissions to government, ACS has set out in detail a series of principles that make up a workable deposit return scheme. These include:
the most effective and safest approach for returns is through reverse vending machines, not manual returns;
if manual returns are going to be included in the scheme, they must be voluntary so retailers are not required to take returns manually;
a DRS that includes glass return facilities results in a more complicated system that is more expensive and difficult to run, so glass should be excluded from the scheme;
the location of return points must be strategically mapped; there is no benefit to the excessive clustering of return points that would result from all retailers being forced to take part in the scheme;
any DRS must be cost-neutral for retailers.
There have also been developments on DRS in Scotland, as Circularity Scotland has been announced as the new administrator to oversee the operation of its scheme. The Scottish DRS is set to require consumers to pay a 20p deposit when they buy containers that are in scope of the regulations, this currently includes PET containers, glass bottles and cans.
Speaking on the announcement, Lowman said: "We have a unique opportunity to create a workable and effective deposit return scheme through Circularity Scotland, and the Association of Convenience Stores is committed to meeting this challenge alongside colleagues and partners from retail, the wider industry, and everyone who can unite behind this common objective."