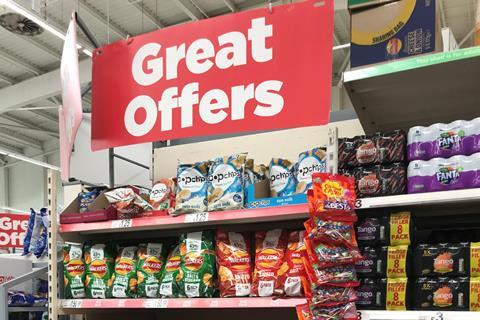 The Association of Convenience Stores has welcomed a delay to the promotional restrictions on HFSS (high fat, salt, sugar) products that were due to come into force in October this year and have now been delayed until October 2025.
The restrictions on volume promotions in England will affect any convenience store business with more than 50 employees. Promotions affected include:
A multibuy promotion where you offer a financial incentive for buying multiple items (for example '3 for £10')
A promotion where you offer a product or any part of a product free (for example 'buy one get one free')
The promotion of HFSS products alongside non-food products (for example 'buy a soft drink and get a newspaper free')
The regulations affect England only, with Wales and Scotland currently consulting on how to move forward with their own HFSS regulations.
ACS chief executive James Lowman said: "This delay to banning volume promotions on a broad range of products will be welcomed by consumers who are facing enough challenges with inflation without legislation like this further increasing shopping bills. It is also welcome relief for our members, already struggling with high energy prices, rising interest rates and increasing product costs from suppliers. Far more stores are subject to these regulations than the location restrictions on these products, which were introduced last year and which only apply to stores over 2,000 square feet."
"The additional time provides an opportunity for Wales and Scotland, who are both considering separate approaches to HFSS regulations, to align their regulations with those coming into force in England to avoid confusion and unnecessary problems for customers, retailers and suppliers. We will continue to argue that any regulations need to be proportionate and effective measures, backed by evidence that they will actually tackle obesity."
ACS has produced comprehensive guidance on all aspects of the HFSS regulations, including the location restrictions that came into force in October 2022. The guidance is available here: