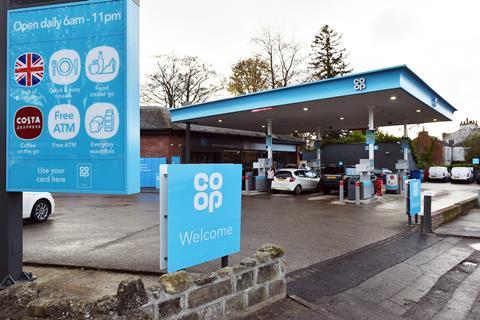 Asda may have to sell off around 10% of the forecourt sites it acquired from the Co-op for £600m in order to meet competition requirements, according to Forecourt Trader's sister publication The Grocer.
Research by location intelligence experts CACI for The Grocer found that 12 to 16 of the 132 Co-op petrol forecourt sites could be in breach of the Competition & Markets Authority's 'four to three rule', whereby a deal that reduced the number of sites in a local area that were owned by different operators from four to three would significantly lessen competition.
CACI ran its analysis based on sites owned by Asda and EG Group, with both businesses owned by the Issa brothers.
"There are complexities with how the CMA would treat this acquisition when applying the rules due to the different brands and fascias at play," said CACI managing consultant Charlotte King. "For this analysis, CACI have assumed that the Asda and EG forecourts will be treated as one fascia so the number would be slightly lower if they were to be treated separately."
However, based on recent investigations into the forecourt sector, it is thought the CMA would base its judgement on all stores related to the purchaser and not simply the primary retailer conducting the acquisition. It is also widely expected that the CMA will launch a phase 1 investigation shortly.