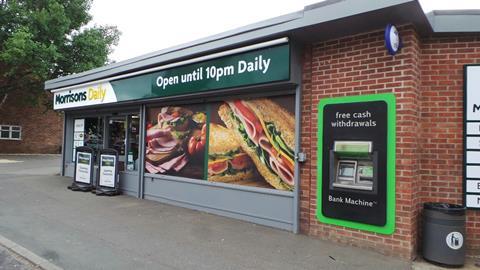 The CMA is investigating the completed acquisition by Wm Morrison Supermarkets Ltd of McColl's Retail Group Plc, and other assets collectively referred to as 'McColl's', following its rescue of the convenience chain, which went into administration at the beginning of May.
The purchase on May 9 by Morrisons - itself currently the subject of a CMA investigation following its acquisition by MFG owners Clayton Dubilier & Rice - followed a bidding war with EG Group.
The CMA says it has "reasonable grounds for suspecting" that Morrisons has ceased to be distinct from certain assets of McColl's; and therefore, whether a "relevant merger situation has been created, and whether the creation of that situation has resulted or may be expected to result in a substantial lessening of competition…"
McColl's Retail Group plc, together with its subsidiary entities, operates a chain of more than 1,100 convenience retail stores and newsagents across the UK with its head office in Brentwood, Essex. The Morrisons deal transferred all 16,000 staff, and 1,100 shops across the UK.
The majority of Group stores trade under the McColl's brand, alongside 270 operating as Morrisons Daily concessions under an agreement with Wm Morrison Supermarkets Limited. The Group had faced financial pressure over recent years resulting from Covid-19 related disruption and, most recently, supply chain challenges, creating issues in product availability.