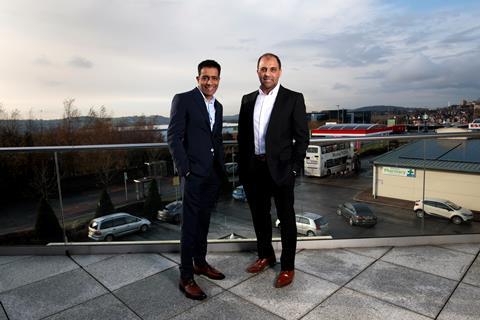 EG Group has reported a $48m decline in EBITDA for the third quarter of 2021, compared with the same quarter a year ago, which was a record-breaking EBITDA performance following the easing of Covid-19 restrictions.
However, at $428m, it was the second highest quarterly EBITDA recorded by the group.
Fuel gross profit remained flat year-on-year, with a decrease of 0.5%, with most regions seeing decreases except the UK, where fuel gross profit increased largely due to more staycation travel in the summer.
Investment in foodservice included the introduction of self-service kiosks and the expansion of the Leon brand through the introduction of smaller formats and drive-thru sites – the first of which opened in Leeds, in November
The group reported its strategic alliance with is progressing well with the rollout of the Asda On the Move convenience store proposition across EG's forecourt sites, and EG introducing foodservice at Asda locations.
Zuber and Mohsin Issa, co-founders and co-CEOs of EG Group, commented: "We are pleased with the progress of the business over the past quarter. While all parts of EG Group made a good contribution, foodservice was the stand-out performer during the quarter, driven by strong customer demand for delivery, click and collect and the overall quality, range and locations of our foodservice outlets.
"Against a record-breaking comparative period last year, this quarter's results are in-line with expectations and further validate EG Group's vision of delivering a modern and compelling retail experience, to support our global growth strategy.
"During the quarter and after the period ended, we completed a number of strategically important M&A transactions, including the acquisition of Cooplands, the UK's second biggest bakery chain. This represents the second foodservice business we have acquired outright, following on from the acquisition of Leon. We are excited by the quality of the business and the potential growth opportunities to expand our foodservice network across the UK.
"We also succeeded in further strengthening our business in the US, with the acquisition of 34 new fuel and convenience store locations, which expands our presence to 33 states across America. Together these deals significantly enhance the quality and scale of our foodservice portfolio, complementing our wider fuel business.
"The start of the Q4 period has been characterised by ongoing macro-uncertainty, with some of our international markets facing renewed lockdown restrictions. Nevertheless, our business has demonstrated its resilience during the pandemic period, with customers continuing to make essential journeys, holidaying at home more often and showing increasing demand for food delivery, convenient local shops, click and collect, delivery and food-to-go services.
"With the combination of our proprietary brands, Leon and Cooplands, and our strategic partnerships with some of the world's most popular brands, we are well-placed to make further progress in the final quarter of the year."