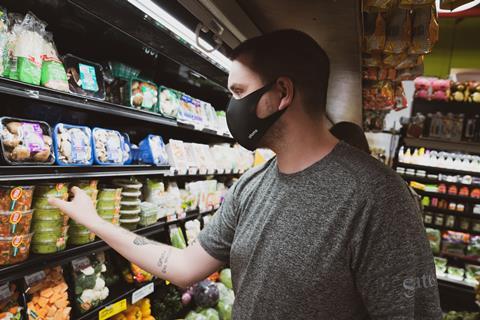 A mystery shopping organisation is warning forecourt operators they need to be far more vigilant over mask wearing in their stores for the safety of staff and customers.
Shoppers from Storecheckers, a Manchester-based market research company, visited a total 120 forecourts stores, standalone convenience stores and smaller format stores operated by the supermarket groups in mid January and found there were many instances of shoppers and staff not wearing masks.
They reported that 27% of customers in convenience stores failed to wear masks compared with 19% in forecourt stores and 6% in supermarket stores. When it came to staff, 18% of convenience store staff did not wear a mask, with forecourts at 16% and the supermarkets at 9%.
They also reported that none of the shoppers in c-stores or forecourts were challenged about not wearing masks and in only three supermarket stores staff intervened. In each case it was a staff member on the door and no one was spoken to once in the shop.
Jeff Caplan, Storecheckers' managing director, stated: "This research shows that shopfloor staff are uncomfortable responding to customers without masks. To ensure safety of all their shoppers, food retailers need to put into place staff consultation and training strategies with immediate effect."
And he warned that it was not just a matter of safety for staff and customers, as many customers would not return to a store where they felt unsafe.
Caplan said stores needed to treat mask wearing in the same way as age restricted products. "If they tell customers they can't serve them because they are not wearing a mask, most will accept that. People accept they can't travel on trains or planes without masks and the policy needs to be the same in stores."