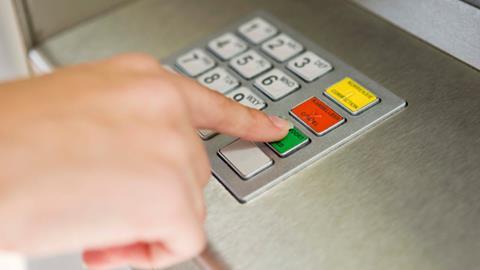 The government has announced it is planning to introduce legislation to address issues affecting access to cash at both a national and local level.
It intends to grant the new powers to the Financial Conduct Authority (FCA) to ensure that cash withdrawal and deposit facilities are available in communities across the country.
The government also confirmed that it will proceed with its proposals to enable HM Treasury to specify geographic baselines for reasonable access to cash withdrawal and deposit facilities across the UK.
Association of Convenience Stores chief executive James Lowman said: "We welcome further detail on the how the Treasury plans to legislate for access to cash and delivery of a flexible criteria for cash provision between urban and rural areas."
"Cash is still an incredibly important way of paying for goods and managing money for millions of people, and convenience stores play an increasingly important role in being often the only provider of ATM services locally.
One of the most effective ways to promote access to cash would be to ensure banks provide adequate funding for a viable ATM network, yet this has been cut in recent years."
Mike Severs, sales and marketing director at Volumatic, commented: "This news, that new legislation to protect access to cash is on the way, is welcome to both businesses and consumers alike.
"With the increase in cash usage by consumers becoming more prevalent since Covid restrictions were relaxed, businesses should also now be recognising the importance of cash in helping them make a post-pandemic recovery – as recommended our 'Consumers Demand Payment Choice' white paper, published in late 2020."
Findings in Volumatic's white paper highlight that consumers demand payment choice. While digital payments are increasing, cash is still the second most popular payment method. Access to cash is becoming harder for many people with the closure of local banks – almost 200 closures have already been announced in 2022, out of a remaining network of fewer than 7,000 – and in rural areas it is particularly difficult. Also, a large proportion of the UK (1 in 5 people, according to a recent survey by ATM operator Link) are reliant on cash and would struggle if the UK was to become a cashless society.
Severs added: "Cash remains an important payment method for over 10 million people across the UK, particularly those in the elderly and vulnerable groups, who often largely rely on cash, and this new Bill shows the government is committed to preserving it.
"Our ongoing research and white paper recommended what the industry needs to do to help businesses to maintain cash use and provide access to cash for consumers and it's great to see that the government is finally recognising the importance of this."