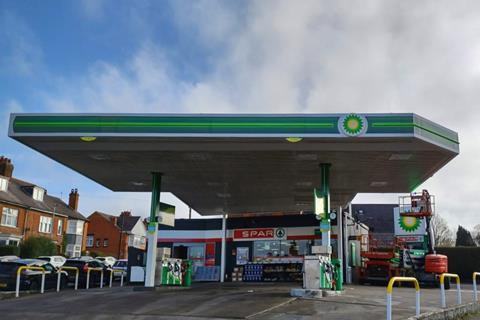 Award-winning Top 50 Indie Hockenhull Garages (HGS Leicester Ltd) has bought four sites from EG Group after securing a six-figure funding package from HSBC UK.
The deal comprises Esso Westside on Bourges Boulevard and Shell Northmead on Lincoln Road, which are both in Peterborough, and sites in Oadby and Croft in Leicestershire, both of which were sold by HGS to EG Group about 15 years ago.
Established in 1970, HGS is led by father and son team, Peter and Joe Hockenhull, who won the 2020 Forecourt Trader of the Year Award for The Stage in Wigston.
Managing director Joe Hockenhull explained that the two sites in Leicestershire were well known to the company as they were sold by Peter Hockenhull to EG Group more than 15 years ago. He said the two sites had been rebadged from Esso to BP and HGS would be looking to enhance their foodservice offer.
In Peterborough the Northmead site will have a new car wash and the shop is being revamped, while Westside will undergo a much more far-reaching makeover. There are plans for a major extension to the shop, new pumps and a new car wash centre.
CEO Peter Hockenhull commented: "We're really proud to have expanded our footprint within the Midlands. Not only are we exceeding our business growth plans of one site per year, but we have also been able to use the HSBC funding to re-purchase our first-ever site in Leicester, which has been extremely sentimental for the team.
"We pride ourselves on being a family business with a culture that promotes from within and delivers opportunities for those in nearby communities, so we're delighted to be giving locals more opportunity. We are especially grateful to our relationship Ddirector at HSBC UK, Kate Beretta, who is always extremely proactive and supportive of our business growth plans."
Debbie Harper, head of corporate banking East Midlands at HSBC UK, added: "Hockenhull Garages is a longstanding HSBC UK customer, having banked with us for over 14 years. Peter, Joe and the team are constantly adapting and innovating, and the new sites are excellent additions to local communities."