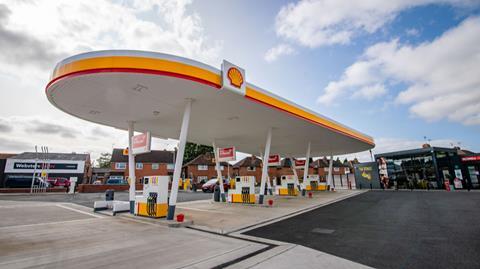 Banking group HSBC UK, which provided a six-figure funding package for an award-winning forecourt at Wigston, in Leicester, has congratulated the owners after its official opening.
Called The Stage, the site was opened by father and son Peter and Joe Hockenhull in the middle of the pandemic last summer, when the city had been placed under lockdown, and it has only now been able to celebrate its official opening with its customers.
Hockenhull Garages (HGS Leicester Ltd) used part of the funding from HSBC UK to help purchase a derelict 1,850sq m car wash site on Leicester Road and transform it into a purpose-built petrol station. The funding was also used to create a 50-seat artisan barista café on the site and a Freshly Chopped salad bar as well as an electric charging point.
Earlier this year The Stage won the top accolade in the Forecourt Trader of the Year Awards, and the business recently hosted its official opening with a sponsored charity event that helped raise a total of £1,266 for Leicester Children's Hospital.
Peter Hockenhull, CEO of Hockenhull Garages, commented: "We pride ourselves on being a family business with a culture that promotes from within and delivers opportunities for those in nearby communities, so we're delighted to have created 34 full and part-time local jobs. We would like to thank our relationship director at HSBC UK, Kate Beretta, who was extremely supportive throughout the entire process."
Debbie Harper, head of corporate banking East Midlands at HSBC UK, said: "Hockenhull Garages is a longstanding HSBC UK customer, having banked with us for over 14 years. The team, led by Peter and Joe, are constantly adapting, innovating and moving with the times. This approach to business has never been more apparent than with the launch of The Stage, a destination set to become a thriving hub for the community. We wish the team the best of luck as they embark on a new chapter."