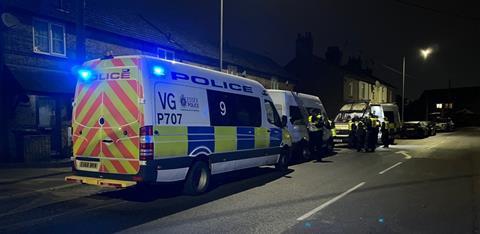 The fuel industry has moved to quell suggestions of fuel shortages which could prompt panic-buying in the run-up to Easter.
Following continued protests at fuel depots, campaign group FairFuelUK spread alarm at the weekend - later corrected - by tweeting that around 30% of forecourts were suffering fuel shortages: "We are getting credible intelligence that 1 in 3 garages have run dry of petrol and/or diesel particularly in the south…" and criticised the government for not taking action.
However, later on it tweeted: "Good news we are just getting from the government. Fuel supply to forecourts has picked up and pump shortages are indeed minimal and not as bad as first indicated…"
The PRA's executive director Gordon Balmer said that despite the action at depots such as Kingsbury, Grays and Buncefield, he didn't believe there were a lot of shortages on forecourts, as everyone was focused on minimising any disruption to supplies: "We are aware of protests at several fuel supply sites; however, the majority are unaffected.
"Fuel suppliers are working hard to ensure fuels are being delivered as quickly as possible and our members are working closely with them and following their advice."
At two of Lawrences Garages (London)'s sites in Norfolk they have been doing much higher volumes than usual because they have fuel while other forecourts around them don't.
Director Ben Lawrence said: "We have been very lucky with our Esso Harleston and Esso Sheringham sites as tankers have been able to get through with no problems. I think that's because they come from Purfleet rather than Grays. Everyone around us seems to be having problems including the supermarkets who are really struggling. However, Harleston and Sheringham have been extremely busy. Typically, they each do around 90,000 litres a week but we have just had the latest figures in and they did 165,000 and 175,000 litres last week."
Unfortunately though, Ben's BP site at Sholing in Southampton, which is supplied from the Hamble terminal, ran dry at the weekend. He says: "This was a bit of a blow because the site only re-opened around 10 days ago after a fire. We get a lot of non-fuel customers for the shop and the valeting so we coned off the fuel and let people into other areas of the site. Luckily, we are expecting a delivery in a few hours."
Kayur Patel from Isla's New North Road Service Station in Hainult, Essex reckoned it was luck more than anything else that had kept his Jet site with fuel. "So far we have managed to get fuel to keep us open. We ordered earlier than usual so it didn't matter if deliveries were a bit late. Jet have been good and I know that if they can't get supplies to us from one terminal they will get it from somewhere else."
A spokesperson for the UK's Petroleum Industry Association, said: "There have been protests at fuel depots that have interrupted delivery, but fuels continue to be delivered, meaning stocks are being replenished. The ongoing protest activity is affecting some deliveries, but disruptions are localised and short-term only. The industry is working hard to ensure fuels are being delivered as quickly as possible."
The protests by anti-fossil fuel groups Just Stop Oil and Extinction Rebellion, which began on April 1, continued over the weekend, with police officers continuing to make arrests.
Essex Police issued a statement revealing that a group of more than 20 protestors had turned up at Exolum Storage in Grays yesterday, and that a "small number" had turned up today (Monday, April 11). It confirmed it had made nine arrests in the last 24 hours, and that those arrested are in custody being questioned on suspicion of various offences. Since protests began on Friday 1 April, its officers have made 356 arrests.
Assistant Chief Constable Rachel Nolan said: "As the protests enter their second week, I and my colleagues, want to reiterate that we are not anti-protest.
"Anyone who attends any location and wants to conduct a peaceful protest in a public area will be allowed to do so in a responsible, respectful and meaningful way.
"But we have been dealing with people who are trespassing into restricted areas holding flammable chemicals, posing dangers to themselves and others and its totally unacceptable.
"Some people have already been arrested on suspicion of criminal damage.
"Their risky behaviour cannot be allowed to take place in such critical locations which could be catastrophic if there were accidental or deliberate actions causing leakage or fire.
"We want to carry out policing activities that keep everyone safe, including people intent on protesting, and that is what we will continue to do.
"But our officers, residents, business communities and the general public need to be considered by the protesters too. This is not a one-way street.
"Our officers need to continue their day-to-day obligations to the communities they serve. Vulnerable victims of crime need our help and support through difficult times, they deserve to be heard too, but the protesters are detracting from that valuable work.
"The impact of these protests is affecting the people of Essex, who don't deserve to have their daily lives affected in this way and for such a protracted length of time.
"We will continue to work with our partners, including Thurrock Council, the East of England Ambulance Service, and Essex County Fire and Rescue Service, and the local fuel companies, and thank them for their support, advice and expertise to help us manage the protests.
"We remain totally committed to protecting and serving the people of our county and are continuing to catch criminals, protect the vulnerable, and bring people to justice."