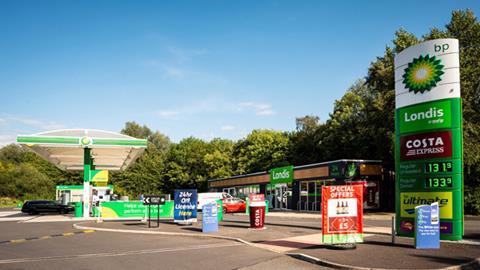 MFG has partnered with retail specialist Talysis to launch retail data solutions designed to grow sales collaboratively with its forecourt shop suppliers in the UK.
The new data solutions will enable suppliers to derive in-depth insight and understanding into how their brands, their competitors and the wider category are performing across MFG's portfolio of more than 900 forecourt outlets.
According to MFG, the solutions will deliver unprecedented levels of data clarity, granularity, and insight for MFG and its suppliers. While MFG has long had retail sales data from across its portfolio, its usability had been limited as a result of the complex nature of its systems and reporting structures across the group.
Data specialist Talysis has been able to cleanse and segment the data ensuring it is consistent and accurate, and has created easy-to-use tools which enable suppliers to uncover insights from it.
A matrix of services will be launched over the next 18 months, with a range of entry levels to ensure the data is accessible to suppliers of all sizes. The first two solutions, which have just been launched, include a category performance insight tool which covers all key sales metrics on a rolling two-year MAT (moving annual total) basis, and a store benchmarking tool, for drilling into distribution and availability gaps and opportunities at a store level.
The pipeline of development will see further services follow in the coming months, including basket and transactional analysis, promotional insight and evaluations. There are also plans to integrate additional data sources, such as weather, which can provide additional for categories such as soft drinks and its Uber Eats delivery service.
"We are delighted to launch a suite of data solutions which deliver access to an unprecedented level of performance insight from our retail stores. The breadth of data, its granularity and accuracy, all delivered through easy-to-use tools, will provide a game-changing degree of insight and understanding which will enable our suppliers to grow their businesses in collaboration with MFG," said MFG trading director Anna Roddis.
"Over 60 suppliers attended our online launch earlier this month, which reflects the importance this data delivers."
"We are delighted to be partnering with MFG," said Ed Roberts managing director of Talysis. "In an increasingly competitive market, data driven insights are critical to maximising a brand's sales potential, and our aim is to provide MFG and its suppliers with the tools and insights they need to help them take commercial advantage."