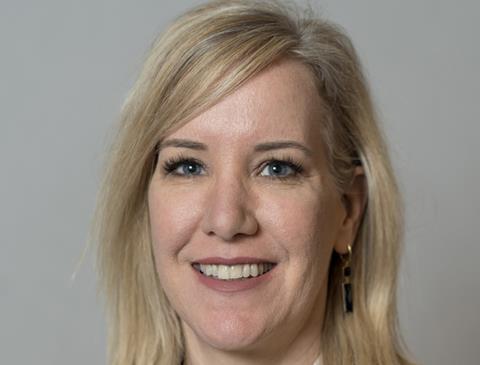 The strength of the Jet brand has been proved by its performance during the pandemic, according to Renee Semiz, the new managing director, UK marketing – Phillips 66 Limited.
While volumes fell across the market during the pandemic, she told Forecourt Trader: "One trend we saw was that strong brands like Jet retained more market share than weaker brands or unbranded sites. Motorists feel safer with a brand they know – the service and cleanliness factor became more important.
"Another amazing thing we saw was dealers partnering more with their community to help in ways that we didn't expect. Some, for example, provided meals for the community. Shop sales increased, as people felt more comfortable going to their local forecourt shop for a quick trip rather than going out to a big location that may have presented more risks."
The company has also been pressing on with its re-imaging work throughout the pandemic, with about 100 sites now sporting the refreshed look.
She said: "The team has over the past few years worked really hard to develop a very robust strategy for the UK business. One of the core pillars of that strategy was strengthening the brand. We want to improve our image, grow our retail business, and prepare for emerging energy. We are continuing to do all those things."
Another key part of the strategy is to develop a network of company owned sites – Phillips 66 currently owns 11 – and is actively looking to grow that number, with extra resources brought in to help achieve that.
As part of the expansion a flagship company owned Jet site is under development just outside the company's Humber Refinery.
Semiz also believes the introduction of E10 later this year could help to boost sales of Jet's Ultra premium fuel.
"When we switch to E10 we anticipate increased demand for premium fuel because it will remain E5," she explained. "There will be some consumers who are hesitant – for whatever reason – about that change in ethanol requirement, and if they choose to they can buy our premium fuel which will still be E5."
Looking further ahead, Semiz believes that hydrocarbon fuels will continue to be a large percentage of the fuels that are supplying cars today for quite some time.
"As 2030 gets closer, it can begin to feel daunting. At Phillips 66 we are committed to being part of the solution to help address climate change and continue to meet the world's growing energy demand," she said.
For the full interview with Renee Semiz, click here