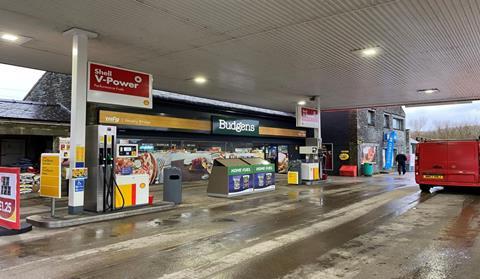 The forecourt sector is preparing for a substantial sell-off of MFG sites after its owner offered to divest petrol stations in a bid to avert a detailed investigation by the competition authorities into its purchase of Morrisons.
The Competition and Markets Authority (CMA) raised concerns after a preliminary inquiry into the £7.1bn takeover by US private equity group Clayton, Dubilier & Rice (CD&R), warning it could lead to higher fuel prices in 121 local areas across England, Scotland and Wales.
The authority said that MFG and Morrisons both have petrol forecourts in all the areas it has identified, and would face only limited competition after the takeover, meaning that the deal could lead to an increase in prices.
It ruled that unless CD&R could come up with proposals to address the competition concerns it would refer the case for an in-depth investigation.
However, the CMA has now stated: "CD&R offered undertakings to the CMA, which involve divesting petrol filling stations. The CMA considers that there are reasonable grounds for believing that the undertakings offered by CD&R, or a modified version of them, might be accepted by the CMA under the Enterprise Act 2002."
No indication of the scale of the proposed sell-off was given but there are precedents which suggest MFG, which has more than 900 sites, might have to divest around 90 in order to satisfy the CMA.
In MFG's takeover of MRH in 2018 the CMA raised concerns about 52 local areas and MFG agreed to sell 38 forecourts, and when the owners of EG Group bought Asda last year the CMA identified 36 local areas of concern, and it reached an agreement to sell 27 sites.
If CD&R decides it would have to sell off too many sites another option would be to sell MFG in its entirety.
In February it was reported that CD&R was lining up banks to handle the sale of the forecourt chain, and that Fortress Investment Group, which lost out to CD&R in the sale of Morrisons last year, was preparing a bid for MFG.
CD&R declined to comment.