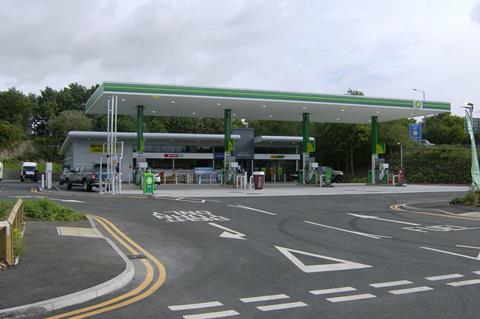 Top 50 Indie The Kay Group, has opened the doors to its new service station in Beighton, Sheffield.
After postponing the original June opening date due to lockdown, the company has unveiled its latest new-to-industry site, which is situated just off the M1, on the main A57 towards Sheffield.
Work began on the Beighton service station in January 2020, and the site will serve the nearby areas of Swallowsnest, Aston Aughton and commuting traffic in and out of Sheffield.
The Beighton service station features a new Subway in-house partner to further complement the recently developed Starbucks Drive-Thru, Greggs standalone outlet and a themed restaurant and pub all located on the site, which is close to the new Gulliver's Valley theme park in South Yorkshire.
The new site has created 15 jobs in the local area, as well as new roles for internal staff promoted from the Kay Group's Rockingham service station into management positions.
A further 10 people have been employed at the Subway franchise on the site.
The Beighton service station is the Kay Group's 10th new development in the past five years.
Ken Kay, owner and CEO of the Kay Group, said: "We are excited to unveil our new Beighton service station to the public".
"It's a fantastic location in a high-traffic area, so we look forward to serving local residents, commuters and visitors to the area with a range of products, services and rest facilities from us and our fellow retailers."
Beighton is the Kay Group's 21st service station, with the group employing over 240 members of staff and currently serving 200,000 customers a week.