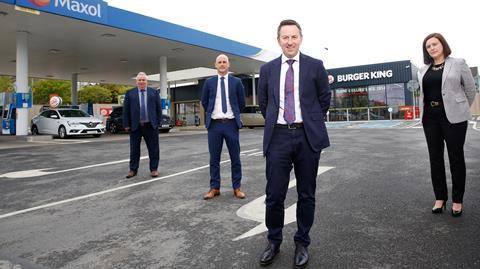 Maxol Newbridge in the Irish Republic has been awarded the inaugural Best of the Best Store award at the 2021 NACS European Convenience Retail Awards.
The award was presented to Maxol Newbridge during the virtual NACS Convenience Summit Europe and was voted for by summit attendees – Maxol's industry peers from all over Europe.
The European Convenience Retail Awards recognise and promote convenience retailing excellence in Europe and provide retailers with the opportunity to showcase their innovation and creativity to the global retailing community.
The Best of the Best Store Award winner is chosen based on several criteria including the introduction of a new concept that is redefining the store's offer; innovations that make consumers' lives more convenient; the development of new growth categories and services; employee engagement and measured improvements in customers service and performance.
To be victorious, the Best of the Best Store winner must reflect an innovative and successful European convenience store that breaks new ground and sets new innovative standards for the industry.
Brian Donaldson, CEO of The Maxol Group, said: "This is an incredible achievement for the team in Newbridge. Not only is Maxol Newbridge the best of the best in Ireland, but the best in Europe as chosen by our industry peers.
"Congratulations to all of the team in Newbridge for their contribution and hard work in making it a day to remember in our long history. Last year we marked our centenary, this year we are celebrating a best-in-class win so there is a lot to be proud of within the Maxol family.
"We purchased the site from the Brennan family in 2016 and I would like to thank the directors and everyone in Maxol who has been on the journey with me to transform Maxol into the business it is today. I could not be prouder of our team."
Global specialist in food and facilities management services Aramark operates the service station on behalf of Maxol. Mark Cribbin, operations manager, Aramark Ireland, said: "International recognition as 'best of the best' is an incredible achievement for any team and everyone in Aramark Ireland is immensely proud of our people in Newbridge.
"This award is the jewel in the crown for what is now a multi-award-winning Aramark-Maxol partnership, underpinned by the genuine pride our people take in their work – serving customers and creating fantastic forecourt experiences. I couldn't be happier for the people who have worked tirelessly through a pandemic to make a positive impact on customers every day."