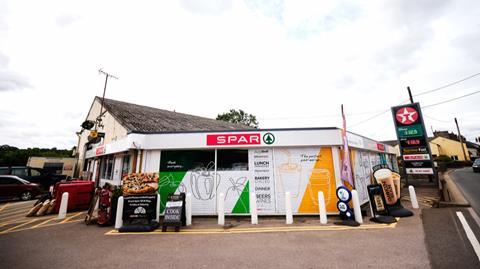 Appleby Westward Group, the regional distribution company for Spar stores in the south west, has taken its total estate of forecourt sites to six with the acquisition of two fuel filling stations in the Dorchester area.
Maiden Newton Services has been owned and operated by the Andrews family for over 40 years, and Olly Andrews and his team have been regular award winners at the annual Appleby Westward Retail Awards. Over the past two years £450,000 has been invested in upgrading all aspects of the site.
In autumn 2019 a £250,000 expansion of the Texaco-branded forecourt involved the installation of new fuel tanks, pumps, pipework and the introduction of supreme grades of diesel and unleaded Texaco petrol.
The following spring a £200,000 Spar forecourt store expansion was carried out, increasing the size of the store to 2,425sq ft and introducing a variety of new features for customers across a wide area of rural Dorset.
Loders forecourt site in Dorchester was acquired from the Loders family and is Appleby Westward's first BP fuel forecourt.
Mike Boardman, Appleby Westward managing director, said: "We are delighted to be able to bring both of these great businesses into our portfolio of company-owned Spar stores.
"Olly Andrews and Lee Loder have been wonderful advocates for Spar and are outstanding examples of what can be achieved in a wholesaler/retailer partnership.
"Over the course of our relationship with them, we have co-invested several times, constantly pushing the boundaries of convenience retailing."