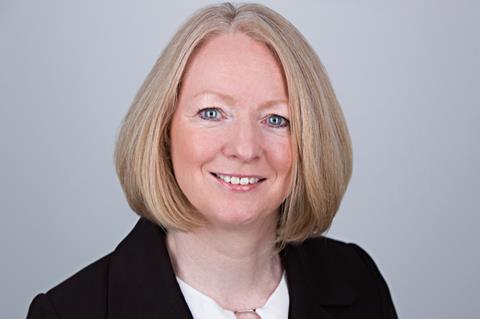 Spar has pledged to invest £125m over the next 12 months, with the majority earmarked for its stores but also including vans and electric bikes for home delivery.
The pledge was made by Spar UK managing director Louise Hoste in an address to retailers, store, wholesaler and central office colleagues, trade and suppliers delegates at the Spar virtual conference.
She reported sales of growth of 8.5% year-over-year-over-year for the four weeks ended 28 March as an indicator of the symbol group's retail sales performance over the last two years. Sales growth has been achieved from bigger baskets, up 31%, and changes in the mix and pack sizes.
She said: "Our response to the Covid-19 pandemic highlighted the collaborative strength of Spar and the critical role of independent community retailing.
"Our independent retailers, store and wholesale colleagues are our real heroes of the last 12 months. They were consistently there for our customers.
"Our entire network worked extremely hard to navigate the way through the pandemic and as a result of hard work and dedication; we were able to supply stores with exceptional service in order to provide colleagues and consumers with a safe place to work and shop.
"Spar is the most compelling and competitive convenience proposition in the UK. We are part of world's largest food retail voluntary chain and benefit from best practice sharing. Our brand is distinctive. By using data, we have a modern approach to delivering profitable store formats and propositions. Our marketing and digital activity is driving consumer consideration, footfall and increasing basket spend. Our own label range, Spar Brand, delivers growth. It is worth over £350m annually and is the 20th biggest selling food brand in the UK.
"It is encouraging to see how consumers continue to use our stores today. We see our future in local as consumers choose to shop locally in stores owned by independent retailers. Our heritage, both nationally and internationally, is rooted in the local communities we serve.
"Our core strength is in our store locations, our independence and the entrepreneurial spirit of our retailers.
"Last year was a year which saw accelerated growth as a result of the dedication and focus of our colleagues. Therefore we are going to support them by investing £125m in our business in the year ahead.
"We will invest £100m in stores and we will invest £25m in improving our supply chain and IT capability – everything from depots to vans and electric bikes for home delivery. The potential is huge."