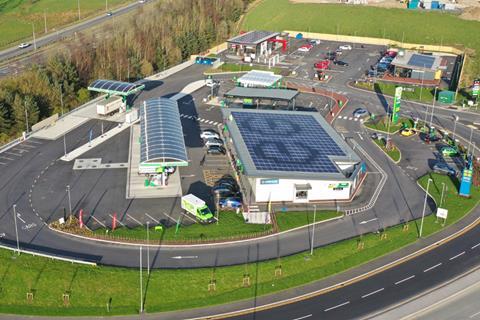 TLM has completed the deployment of its evoHeadOffice system across EG Group's entire UK estate of more than 400 sites, which began in 2019.
Mohsin Issa, founder and co-CEO of EG Group, commented: "We have an established strategic partnership with TLM as a technology solutions provider. Over the years, they have actively supported our business growth in the UK and have continually invested in store technology platforms to allow us to extend our existing capability."
The project involved TLM converting up to 60 EG sites a month to evoHeadOffice, allowing them to use one source of data.
Taiyab Sufi, retail system lead, EG Group, said: "The tangible business benefits from installing evoHeadOffice were obvious. We saw an immediate lift in margins due to the central control we had over aspects such as pricing, purchasing and stock management, allowing us to operate our business more efficiently and profitably."
During the global pandemic supply chains were disrupted and retailers had to source products from different suppliers or introduce new product ranges, such as hand sanitisers and masks, very quickly. Having the new Head Office system was crucial in maintaining stock levels and customer experience.
Mohsin Issa explained: "Previously, having the ability to centrally oversee and manage supplier, product and sales data simultaneously across all our stores, would have been a laborious endeavour. By implementing evoHeadOffice we are able to make savings, improve product margins, better able to manage staffing resource and the end customer benefits too, from standardised pricing and well stocked stores."
As well as being able to control stores from a single system all sales and financial data flows up from store level to evoHeadOffice – enabling EG Group to have visibility of business performance at a company, area and store level. The reporting package allows EG Group to analysis the data from across their network with exports available into EG Group's other financial and business intelligence systems.
Mohsin Issa added: "Having visibility across our estate on aspects such as store wastage enables us to monitor and target high wastage points. Again, this drives operating efficiency and enables intelligent decisions."
Taiyab Sufi said: "Going forward there is a huge appetite for growing our business intelligence using other TLM products in the evolution range such as evoPOS and beyond that, evoBackOffice."